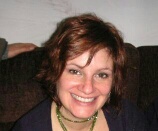 Welcome to my website
Taking the first step in counselling can be daunting and can bring up different feelings. If you are thinking about counselling, then it may be because you are finding things in your life overwhelming. It might be something specific or recent, or it could be a past event that continues to affect you in the present.
As a Counsellor, Psychotherapist and Supervisor, I provide short-term, long term and open-ended counselling Services to young people and adults in a safe, nurturing and non-judgemental space. I have a private practice in Twickenham, South West London which is in the London Borough of Richmond and easily accessible by public transport from Waterloo station as well as from Richmond, Teddington, Hampton, Hounslow, Feltham, Fulwell and Kingston. There is free on-street parking available.
Counselling offers you the support and space you may need to explore your feelings and help you gain a greater self-awareness and understanding of yourself and any unhelpful patterns or barriers that exist within your life. This means that together we can explore the difficulties you are currently experiencing in order to help you find a deeper understanding of how you relate and respond and be more aware of what is going on in your internal world and life. With this, there is an opportunity and possibility of change.
Building a relationship of trust and honesty is an important part of counselling and can provide a safe place to feel comfortable enough to share painful and confusing feelings and thoughts. Whether you are experiencing anxiety, relationship problems, low mood, stress, feeling alone, coping with health issues or not sure why you feel low, I hope to provide you with a space where you feel heard, understood and where change can be facilitated. Communications are confidential and I offer a no obligation initial session at a reduced rate.
You can also make
Contact
with me either by email on kjaloussiscounselling@gmail.com or by mobile on 07468 957 541.
"Nobody can bring you peace but yourself"
Ralph Waldo Emerson









COUNSELLOR, PSYCHOTHERAPIST & SUPERVISOR SOUTH WEST LONDON